Payroll and Benefits Administrator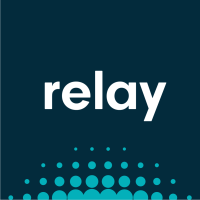 Relay
Software Engineering, Accounting & Finance
Raleigh, NC, USA
Posted on Thursday, May 11, 2023
Relay, a Raleigh-based product company, is looking to change the way we communicate. We've designed, built, and launched an entirely new product category -- a simple, rugged, internet-enabled smart-device and all the software that runs it -- that is disrupting the handheld radio industry for B2B clients and non-desk workers. Our innovative B2B product has achieved proven product-market fit with a user experience that solves real-world customer pain and unlocks new capabilities for them through our custom platform which includes purpose-built hardware including extra sensors, software on the device and in the network, and a growing API for integration.
We're hiring for a Payroll & Benefits Administrator to join our People Services team at our Raleigh HQ located in North Hills. We are currently working in a hybrid model and have flexibility related to working in the office 2-3 days per week.
WHAT YOU WILL OWN:
Full semi-monthly payroll responsibilities including (but not limited to) employee data maintenance, payroll processing utilizing UKG / UltiPro, funding 401K/HSA, reporting, year-end, and other related duties with precision

Benefits administration including answering team member questions, driving Open Enrollment, onboarding new team members, collaborating with our benefits broker, tracking leave of absences, and researching new benefits to add to a robust employee-centric plan

HRIS integrity and improvements utilizing UKG / UltiPro and other 3rd party tools to their highest potential

Reporting for payroll, compensation, audits/401K testing, and ad hoc executive requests

Direct and service-oriented interactions with team members regarding areas of your expertise
DETAILED RESPONSIBILITIES:
Performs the semi-monthly payroll processing for approximately 130-150 team members in the U.S. for a majority salaried population

Enters payroll related changes in the HRIS system including onboarding/terminating, approving employee self-service changes, workflows, and ensuring that information is correctly updated

Provides administrative and operational support for HR and Payroll systems

Monitors and ensures daily, weekly or monthly interfaces (3rd party or internal) process correctly and troubleshoots any failed processes

Interprets pay policies (e.g. PTO, disability, workers compensation, withholding exemptions, FMLA, etc.) and ensure amounts are calculated and applied correctly

Researches and resolves questions from managers and team members such as timecard questions, PTO accruals, direct deposit, garnishments, retroactive pay calculations, tax questions, and other changes

Creates and runs reports from HRIS for use by Finance, Ops, and Executive teams

Assists in the preparation of yearly W-2's and other tax filing, related to payroll and benefits

Assists with quarterly and annual external or internal audit requests and SOX compliance initiatives

Reconciles and processes all monthly benefit invoices working closely with Finance

Promotes continuous improvement in People Services, payroll procedures, workflow processes, and overall systems

Maintains a working knowledge of federal and state legislation that may affect People Services/HR and payroll policies

Performs administrative tasks such as troubleshooting login issues, monitoring PTO balances, reviewing deduction set-up after benefits enrollment

Assists with company-wide events and collaborates meaningfully with the broader People Services team

Assists with ad hoc reporting and special projects as assigned

Other duties as assigned
REQUIREMENTS:
BA/BS degree in Business, Human Resources, Finance or other relevant field

2+ years of experience in one or more of the following areas: HRIS, payroll, benefits, and reporting. UKG / UltiPro experience is preferred but not required

Strong technical and analytical skills

Strong attention to detail

Knowledge of U.S. state and federal wage and hour laws

Proficiency with Google G Suite and Microsoft Suite

Able to handle highly confidential information with discretion

Flexibility with the ability to work in a fast-paced changing environment

Ability to establish priorities, work independently, and execute autonomously

Positive attitude and proactive approach to workload management

Ability to uphold and exemplify Relay's core values
We have a culture where we empower our Relayers to do the best work in their lives. We call this idea BWIML (best work in my life).
It's truly amazing what happy, engaged team members can achieve. Our ever evolving list of benefits means you'll be able to achieve work/life balance, stay healthy, perform impactful work, grow in your role, look after yourself/your family, and invest in your future. At Relay, we offer...
100% Paid Insurance Health, Dental, Vision, Long/Short Term Disability and Life Insurance benefits

Generous Paid Time Off

401(K) Savings Plan + Company Match

Baby Cash Reward + Paid Parental Leave

Annual credit towards items that promote productivity and/or wellness. This includes smartphones, fitness trackers, gym memberships, workout equipment and more.Free Snacks and Fun Times

Latest tech, standing desks, and all the accessories and software you need to succeed in your role