Enrollment ACP Facilitator (RN or LSW), Remote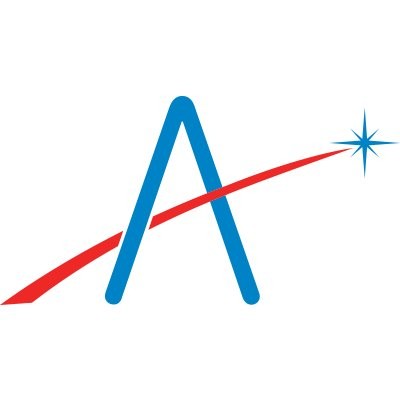 Aledade
Remote
Posted on Thursday, May 4, 2023
*** TWO DIFFERENT SCHEDULE OPTIONS*** 20-29 hrs/week or 30-39 hrs/week. Benefits will vary.
Iris Healthcare, powered by Aledade, Inc. is looking for a Licensed Social Worker (LSW) or Registered Nurse (RN) with a background in Advance Care Planning (ACP)/End-of-Life Care, to join our growing team. The Comprehensive Advance Care Planning (CACP) program focuses on empowering members through advance care planning. Advance care planning is defined as a process that supports individuals in understanding, and sharing their values, goals and preferences for future medical care. These care decisions are then formally documented within an Advance Directive; a forward-thinking legal document that empowers individuals, their loved ones and their care teams to make the best advance care planning decisions moving forward.
Our interdisciplinary team walks the member through every step of the advance care planning process, from exploration of values through distribution and revision of necessary documents. The primary role of the Facilitator is to guide members through this conversation and document their preferences. These conversations include providing education on the patient's primary medical condition and on such medical interventions as feeding tubes, ventilation, and CPR. Member encounters are conducted remotely via telephone.
Iris Healthcare is an Austin-based company powered by Aledade Inc, offering an advanced care planning program by phone and video for people facing serious medical conditions. Learn more about us and our mission at
www.irishealthcare.com
. We help individuals to think through what kind of medical care they want or don't want if they were ever unable to speak for themselves. We then help them document these wishes in advance care planning documents (such as living wills, medical power of attorney forms, or advance directives).
Responsibilities
To support work-life balance and fulfillment, this position offers flexibility in scheduling, is fully remote, and provides opportunities for advancement. The Facilitator will:
Prepare for member encounters by reviewing electronic health records (EHR) and pertinent notes
Conduct structured, guided, advance care planning conversations in an empathetic manner consistent with person-centered care.
Draft CACP proprietary documents as well as state specific advance care planning documents utilizing our Advance Care Solutions technology.
Document member encounters in the EHR.
Actively utilize 1:1 supervision, group supervision, team meetings and on-going learning and development offerings associated with the role
Provide ongoing feedback to supervisors regarding the member experience
Ongoing engagement with patients enrolled in Comprehensive Advance Care Planning (CACP). This includes but is not limited to follow up facilitations, managing large caseloads, periodic patient check ins, ongoing education/document revisions, quick case conceptualization and ability to offer any CACP topic.
Same Day/Straight Through Facilitations
SOS coverage (when needed & staff is able)
Qualifications
Must have a Master's Degree (MSW) in Social Work or licensure as a Registered Nurse (RN). Both are required to have active and unrestricted licensure meeting all state certification and licensing requirements for the state the candidate works in.
Minimum of two (2) years of work experience related to management of chronic or terminal conditions in a healthcare setting.
Work hours are Monday through Friday, 10am to 5:30pm (flexible)
Demonstrated compassion and empathy
Excellent phone/video communication skills
Knowledge of serious medical conditions (such as COPD, CHF, cancer, dementia, cirrhosis, ESRD, etc.) and their progression
Demonstrated ability to collaborate and communicate effectively in an interdisciplinary team setting
Tech savvy
Experience in Motivational Interviewing preferred
Preference shown for expertise in advance care planning conversations or experience caring for those with serious illnesses in a longitudinal fashion (hospice/palliative care)
Who We Are:
Aledade, a public benefit corporation, exists to empower the most transformational part of our health care landscape - independent primary care. We were founded in 2014, and since then, we've become the largest network of independent primary care in the country - helping practices, health centers and clinics deliver better care to their patients and thrive in value-based care. Additionally, by creating value-based contracts across a wide variety of payers, we aim to flip the script on the traditional fee-for-service model. Our work strengthens continuity of care, aligns incentives, and ensures primary care physicians are paid for what they do best - keeping patients healthy. If you want to help create a health care system that is good for patients, good for practices and good for society - and if you're eager to join a collaborative, inclusive and remote-first culture - you've come to the right place.
What Does This Mean for You?
At Aledade, you will be part of a creative culture that is driven by a passion for tackling complex issues with respect, open-mindedness and a desire to learn. You will collaborate with team members who bring a wide range of experiences, interests, backgrounds, beliefs and achievements to their work - and who are all united by a shared passion for public health and a commitment to the Aledade mission.
In addition to time off to support work-life balance and enjoyment, we offer the following comprehensive benefits package designed for the overall well-being of our team members:
Flexible work schedules and the ability to work remotely are available for many roles
Health, dental and vision insurance paid up to 80% for employees, dependents, and domestic partners Robust time off plan 21 days of PTO in your first year 2 Paid Volunteer Days & 11 paid holidays
12 weeks paid Parental Leave for all new parents
6 weeks paid sabbatical after 6 years of service
Educational Assistant Program & Clinical Employee Reimbursement Program
401(K) with up to 4% match
At Aledade, we don't just accept differences, we celebrate them! We strive to attract, develop, and retain highly qualified individuals representing the diverse communities where we live and work. Aledade is committed to creating a diverse environment and is proud to be an equal opportunity employer. Employment policies and decisions at Aledade are based on merit, qualifications, performance, and business needs. All qualified candidates will receive consideration for employment without regard to age, race, color, national origin, gender (including pregnancy, childbirth or medical conditions related to pregnancy or childbirth), gender identity or expression, religion, physical or mental disability, medical condition, legally protected genetic information, marital status, veteran status, or sexual orientation.