Senior Software Engineer, Backend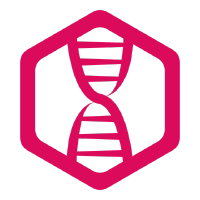 LogDNA
Software Engineering
United States · Remote
Posted on Wednesday, March 8, 2023
About the role
We are looking for a passionate and motivated Senior Software Engineer to help us deliver our evolving, world-class log management system. You will work with technologies and systems that focus on streaming data into and out of Mezmo's Pipeline product at scale. The ideal candidate is self-motivated, holds themselves and others accountable and maintains the highest standards. They will put the customer first and be comfortable with the velocity of a fast-paced startup, and not be afraid to tackle the scaling challenges of petabyte per day customer data.
As part of the Integrations team, Senior Software Engineer will help to build integrations that will allow us to attract and retain a diverse set of customers. This will in turn allow more customers to find value in processing their data in the Mezmo Pipeline and drive up our revenue.
Responsibilities:
Work closely with Engineer Manager and Product Manager to understand the needs of our customers and quickly iterate to develop quality features.

Assist in designing the systems that will support Pipeline Integrations

Ongoing maintenance and support of Pipeline Integrations

Collaborate with other teams at Mezmo to produce comprehensive solutions for the Pipeline product

Follow the standards and practices of Mezmo Engineering

Support your team and mentor those around you.
Required Skills:
Be comfortable with a DevOps culture

designing and implementing not only the software, but also designing the infrastructure to support it (working along side our Infra team of course)

Strong computer science fundamentals: data structures, algorithms, distributed systems, databases and information retrieval

Strong communication skills with the ability to lead technical discussions

Productive contributor without compromising correctness or maintainability.

Consistently delivers insightful, thorough, high quality code-reviews that meet or exceed the agreed-upon coding standards.

Persistent in the face of roadblocks; dispatches them efficiently, pulling in others as necessary. Knows when to ask for help to get unblocked.

Communicates assumptions up front. Proactively identifies problems with requirements (lack of clarity, inconsistencies, technical limitations), and communicates these issues early to help course-correct.
Qualifications:
Experience in kubernetes or similar microservice architecture

Strong communication skills with the ability to lead technical discussions

Strong computer science fundamentals: data structures, algorithms, distributed systems, databases

Experience in Rust and Node.js

Experience in Mongo and Postgres
Compensation:
This role has an annual starting salary range of $140,000.00 - $204,000.00 + equity + benefits. Actual compensation is influenced by a wide array of factors including but not limited to your individual skills, experience and location.
About Mezmo
Mezmo is on a mission to empower people who build solutions that shape the world. We're doing this by delivering a platform that enables enterprises to get more value from their observability data in real time, regardless of source, destination, use case, or scale. We're not the only ones working on this problem but we have a few things the others don't.
We're cloud-native and know how to make the most of modern technology like Kubernetes.

We have scaled a solution from zero to petabyte scale in a short amount of time, while supporting thousands of active users across multiple environments.

We are hungry for change and are surrounded by enterprises telling us they're hungry, too.

We have a kick-ass group of people who are thinking about the problem analytically and are excited to change the observability world for the better.
Mezmo has helped some of the world's most innovative companies transform how they manage their systems and applications. Still, we know that we can help them get more value from their observability data by providing more flexibility and control over how they use it. This will enable teams to spend less time switching between data silos so they can focus on shipping better, more resilient, and secure products.
We have momentum on our side. Last year we saw triple digit revenue growth and added 800 new customers to our roster. Recent accolades include being named to YC's Top Companies, CRN's 10 Hottest DevOps Startups, and EMA's Top 3 Observability Platforms.
What it's like to work at Mezmo
At Mezmo, our culture is everything. We have an inclusive, collaborative, and fulfilling work environment so that our teammates can tackle some of technology's biggest challenges. We hold the prestigious Great Place to Work badge and have won the Fortune Best Small and Medium Workplace award for the last two years in a row. Join us if you:
Want to solve hard problems.

Want to enable Mezmo's customers, partners, and community to be highly productive and successful.

Thrive in collaborative, cross-functional environments.

Enjoy jumping in where needed to help the whole company succeed.

Take your role, but not yourself, seriously. At Mezmo, we know that pride, humility, and kindness are not mutually exclusive.
Benefits
Receive competitive compensation.

Receive competitive benefits, including:

100% healthcare coverage for you and your family.

100% dental coverage for you and your family.

100% vision coverage for you and your family.

Flexible time off. Work-life balance is valued here and we encourage you to take the opportunity to recharge.

One company-wide mental health day off per month in addition to all nationally recognized holidays.

$600 annual remote work expense reimbursement in addition to hardware setup provided by the company.
This is a full-time remote opportunity. Mezmo is a remote-first company that was born in the San Francisco Bay Area and now has employees in 71 cities in North America and 8 countries worldwide. Learn more about our culture and how we stay connected on our website.