Executive Assistant (Remote)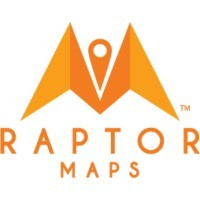 Raptor Maps
Administration
Remote
Posted on Thursday, April 20, 2023
Solar power is the largest source of new energy in the world. Raptor Maps is a fast-growing, venture-backed, MIT-born climate tech startup that is building software to enable the solar energy industry to scale. Parties across the entire solar lifecycle use Raptor Maps' data model to manage ever growing utility-scale solar portfolios. We are an industry leader with hundreds of customers, including owners, builders, operators, and aerial service providers, across over 45 countries with 200+ million solar panels under management. Our software platform is essential in the fight against climate change.
We are seeking a highly organized and pragmatic Executive Assistant (EA) to provide high-level administrative support including but not limited to managing schedules, travel, and expenses for the Founders. A successful candidate will have the ability to anticipate the needs of others, prioritize effectively, and communicate professionally with stakeholders at all levels of the organization as well as outside clients, vendors, and candidates. This role maintains and protects highly confidential corporate information, is the first point of contact both internally and externally, and works independently with minimal supervision or direction.
Who you are:
Proactive - Our ideal EA has an aptitude for anticipating the needs of others. You pride yourself on spotting (and addressing) potential problems before they occur.
Adaptable - In a lean, scaling start-up, the one constant is change. You remain cool under pressure and excel in situations where the path forward may be ambiguous.
Discreet - The ability to treat sensitive and confidential information with discretion and integrity is paramount to this role.
Responsibilities
Manage and coordinate logistics for meetings, events, and travel for supported executives and when necessary, members of their team
Collaborate with senior-level executives to think strategically about meeting flow and agendas, and shape them accordingly.
Compile necessary reports and/or presentations using Excel, Powerpoint, and other internal tools.
Proactively anticipate the needs of executives and understand the bigger picture, constantly asking "what should we be considering?"
Prepare expense reports
Qualifications
3+ years administrative support experience within a fast-paced professional environment - tech, private equity, investment banking, or professional services experience a plus
Strong attention to detail, follow-up and excellent organizational skills
Strong sense of urgency, adaptability, flexibility and resourcefulness
Ability to function professionally under pressure, while managing multiple concurrent projects and deadlines
Proficiency in GSuite, Slack, Excel, and PowerPoint
Must possess personal tact and good judgment; excellent interpersonal, written and verbal communication skills
Occasional after-hours work may be required
Bachelor's degree preferred
Must be primarily located in the contiguous US
Must be authorized to work in the US
All Raptor Maps Team Members Have:
Complete ownership and accountability over their role and success in the team.
Transparency into the operations of the rest of the company and are expected to be transparent and communicate honestly and effectively.
A sense of urgency. We are tackling a global problem, working in a fast-paced industry, and building a once in a lifetime company at Raptor Maps.
Benefits
Raptor Maps is a remote-first company with employees across the country and headquarters at Greentown Labs in Boston, MA. Team members are free to work anywhere in the lower 48 states. A few remote benefits include:
- Paid travel for in-person team trips
- Healthcare with dental and vision options
- Unlimited vacation policy
- 401(k)
- Desk budget
- Monthly remote social events and plenty of DoorDash credit
- Amazing team members that tend to love memes, pets, solar, and being active
There's no such thing as a 'perfect' candidate. However you identify, and whatever your background, we encourage you to apply if you're excited about this role and the future of solar.