Field Solutions Engineer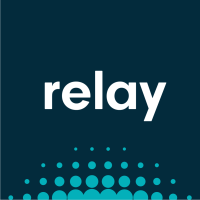 Relay
Other Engineering
Raleigh, NC, USA
Posted on Friday, April 28, 2023
Do you have a high degree of empathy and love learning? Are you able to quickly ramp up on new technology and have impeccable communication skills? Come join our solutions engineering team, where you will help large customers and potential customers understand how Relay delivers value in their organization. This is an ideal role for a detail-oriented, early career professional or experienced recent college graduate who is hungry to learn and grow in a fast-paced, startup setting.
Relay, a Raleigh-based tech startup, is looking to change the way we communicate. We're on a mission that matters, and we're hiring for a Field Solutions Engineer who will thrive in a dynamic start-up environment.
Frontline workers are the lifeblood of our economy and we're building the cloud platform that makes them better, faster and safer than ever before. Our cloud solution offers a data driven approach to frontline work through real time communications, real time location information and powerful real time data and insights. Here at Relay, we've designed, built, and launched an entirely new product category – a simple, rugged, internet-enabled smart-device and all the software that runs it – and we're disrupting the handheld radio industry for B2B clients and frontline workers across multiple industries and verticals. We've achieved proven product-market fit with a user experience that solves real-world customer pain and unlocks new capabilities and are expanding our solutions engineering team to support this growth!
This role will be based in our North Hills, Raleigh, North Carolina HQ and we work in a hybrid model with 3 days in the office, 2 days remote, and will involve 50% domestic travel.
Job Overview:
Relay's Field Solutions Engineer will act as a liaison between our business, strategic customers and third party businesses with whom we partner to drive successful product deployments. The ideal candidate is obsessed with customer experience, believes no detail is too small, and is excited to multitask & drive simultaneous projects. You will work closely with Relay's product team to ensure we are leveraging best practices, our partners to coordinate clear expectations and reporting, and our internal teams to drive exceptional customer outcomes.
You are the technical master that guides customers through the entire sales cycle (from pre-sales through post-sales). As a highly skilled and motivated Field Solutions Engineer you'll work closely with our Enterprise Sales prospects and customers to educate, empower and ensure their success with Relay. You will be responsible for delivering best-fit solutions for prospects, training and onboarding new customers in-person or via video conference and support long term success of the customer. As a subject matter expert, you are a trusted source on configuration, security, scalability and analytics of the Relay product. The successful candidate will be required to travel to meet with customers, provide technical support, and ensure customer satisfaction.
What we look for:
Relay Field Solutions Engineers come from a wide range of backgrounds, including consulting, software development, product management, customer support, and project delivery. When hiring we look for diversity of experience combined with genuine curiosity and passion for our technology. Ultimately, you are passionate about tech, curious about how businesses work and able to explain complex technical concepts in easy-to-understand terms.You aspire to continuously acquire new knowledge and share your learnings with the wider team via internal and external blog posts, team demonstrations, and product training sessions. You possess a talent for comprehending issues and devising innovative solutions to tackle them. With our expanding product portfolio, the ability to recognize which components address a customer's specific problem is crucial.
Key Responsibilities:
Build and maintain strong customer relationships by understanding their needs and facilitating technical discussions and implementations to help generate new business, expand existing business and serve existing customers.

You'll work on qualification of customer use cases, discovery of technical requirements, leading demonstrations and solution identification and design.

For existing customers, you'll be embedded alongside enterprise account teams as the technical product resource for best practices and relevant product updates.

This role requires 30-50% travel to attend on-site customer meetings, conferences and industry events.

Keep up-to-date with industry trends and technology developments related to communications, location tracking and analytics.
Requirements:
Bachelor's degree.

2+ years of experience in customer sales, product engineering or consulting roles.

Technical background with knowledge of cloud-based architectures, CLIs, and mobile technologies.

A growth mindset with a focus on learning, teaching and collaboration both personally and also within the team and company.

Excellent oral and written communication and presentation skills.

Ability to travel extensively (50%+) and work autonomously
Desired:
Experience with data analytics and comfortable in the world of RESTful APIs, JSON events and HTTP.

Experience in the IP communications or frontline industries is a plus

An undergraduate degree in Computer Science, Engineering or a related field. Reminder: this is not a strict requirement at all. We welcome applicants from all backgrounds.

A basic understanding of regulatory and security requirements, such as SOC, ISO & HIPAA.
About us: company, culture & perks:
We have a culture where we empower our Relayers to do the best work in their lives. We call this idea BWIML (best work in my life).
It's truly amazing what happy, engaged team members can achieve. Our ever evolving list of benefits means you'll be able to achieve work/life balance, stay healthy, perform impactful work, grow in your role, look after yourself/your family, and invest in your future. At Relay, we offer...
100% Paid Insurance Health, Dental, Vision, Long/Short Term Disability and Life Insurance benefits for you and those who depend on you

Generous Paid Time Off

401(K) Savings Plan + Company Match

Baby Cash Reward + Paid Parental Leave

Annual credit towards items that promote productivity and/or wellness. This includes smartphones, fitness trackers, gym/fitness memberships, workout equipment and more.

Free Snacks and Fun Times

Latest tech, standing desks, and all the accessories and software you need to succeed in your role